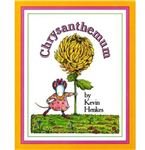 Everyone will be able to relate to this book. Who hasn't had someone tease them about something. This is a story about a little mouse who loves her name, but when she starts school the other kids tease her.
There are a number of website that have activities for math and language arts for this book. Check them out
here
and
here
and
here
for starters. There are many more!