We have been talking a lot about genre in my class. This story is full of 'what if' conversations. It is a great exercise for kids to talk about all the crazy, good, bad things that could happen if something continues. The illustrations in this story are great and the kids in my class were quite captured by the conversation between the girl and her mom.
The author was born in New York but now lives in Ontario, so we'll claim her as Canadian. She also wrote Little Toby and the Big Hair, which, as someone with lots of hair, has always had a special place in my heart!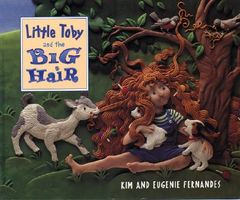 Goodreads says:
If Lena plants a baby tree in her bedroom, and sprinkles it with a little imagination, anything could happen. It might even grow to the moon!